Awards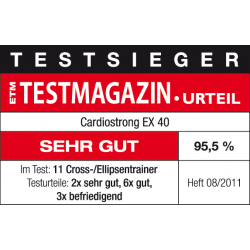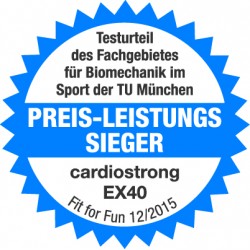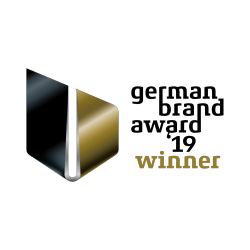 Sport-Tiedje Expert Review (
Info
)
Sport-Tiedje puts each fitness equipment through its paces. Then our team of sports scientists, serious athletes, and service technicians of many years of experience evaluate the products of different categories. Compare easily the products using the Sport-Tiedje expert review and find your appropriate equipment.
The equipment of an elliptical cross trainer includes balance unit, brake system, training computer (display, programmes, etc.), and extras like transport wheels, book holders, etc.. A good equipment makes exercising more varied and more comfortable. Your workout becomes more effective with pulse measuring.
Innovation is a special criterion of the Sport-Tiedje elliptical cross trainer test rating. Here, we only rate equipment, which is characterized by technical innovations, which are really important for the further development of elliptical cross trainers. The higher the test rating of the elliptical cross trainer, the more advanced the development already is!
The balance unit consists of balance mass, pedal bearing, ball bearing, etc. and is very important for concentric run. Transmission ratio and stride length and stride width in combination with stride height contribute to a concentric run. When the elliptical cross trainer offers a good concentric run, exercising is very joint-gentle. Muscle activity is distinctively increased as well.
The stability of the crosstrainer is achieved by sturdy feet, high own weight, and a stable frame construction. A sturdy elliptical cross trainer is not only durable - it is stable even for challenging workout sessions and provides a higher weight load capacity.
Reduced individual item
technically accurate
full warranty
New
Starting from
999,00 €
Free delivery!
Free delivery!
Delivery by freight carrier
2
Financing
from 23,30 € per month, (0% from 83,25 € per month)
Comfortable payment by installments from 0%

Pay your billing amount distributed among several monthly installments. In cooperation with the TARGOBANK, we offer the following affordable conditions:
Number of installments
Monthly installment
Effective interest rate
Just choose the payment method
"Financing"
in the payment.